https://pbs.twimg.com/media/EEDdPW3X4AIvHhM.jpg
Barcelona attacker Memphis Depay has moved level with Aleksandar Mitrovic at the top of the goalscoring chart after his treble in the thumping win over Turkey at the Amsterdam Arena in their last World Cup 2022 qualifier. Depay scored three times to lead the Netherlands to a 6-1 win over their hosts in Group G as far as the UEFA region is concerned ahead of the World Cup 2022 tournament on Qatari soil.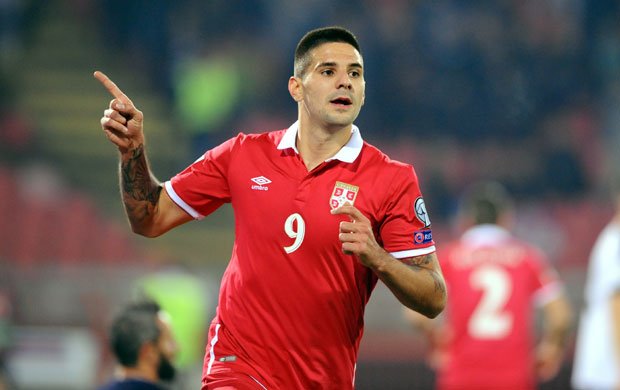 The win over Turkey moved the Netherlands to the top of Group G with 13 points from six games. They occupy the Group G summit due to their superior goal difference in comparison with Norway who have the same number of points. Turkey started the Netherlands game at the top but the defeat ensured that they fall to third place after being leapfrogged by both their latest opponents and Norway.
Depaywas the treble hero against the Turkish team and he became a Barcelona player this summer following his free transfer move. He signed for the Catalan giants in the summer after his contract with French Ligue 1 club Lyon ran out at the end of last season. His three goals in the Dutch team's last World Cup 2022 qualifier against Turkey to his goal tally to seven goals in the qualifying campaign thus taking him level with the aforementioned Mitrovic. On his part, Mitrovic didn't find the back of the net in the last World Cup qualifier for his Serbian team. Defender Nikola Milenkovic scored an own goal in the final minutes of the World Cup 2022 qualifier with the Republic of Ireland as Fulham striker Mitrovic and his Serbian teammates had to settle for a 1-1 draw at the home of their opponents in what was a Group A clash.
The duo of Bayern Munich striker Robert Lewandowski and PSV Eindhoven hitman EranZahavi have six goals each in the colours of Poland and Israel respectively.